Upgrades Will Support Expanded GO Rail Service on the Stouffville Line
Ontario is improving transportation options for commuters and families in Scarborough and Unionville by upgrading Agincourt, Milliken, and Unionville GO stations on the Stouffville GO corridor.
The Request for Proposals (RFP) stage for the Stouffville Corridor Stations Improvements project closed today. The prequalified teams of bidders submitted their proposals to design, build and finance the improvements to the three GO stations, including new pedestrian connections, track upgrades, and platform canopies. The project also includes a new grade-separated crossing and railway overpass bridge at Steeles Avenue.
The improvements will allow for improved service on the Stouffville GO rail corridor and support the GO Regional Express Rail (RER) program – the largest commuter rail project in Canada. GO RER will provide faster and more frequent GO rail service across the region, with electrification of core segments of the network, including the Union Pearson Express. Weekly trips across the entire GO rail network will grow from about 1,500 to nearly 6,000 by 2024-25.
Ontario is making the largest infrastructure investment in hospitals, schools, public transit, roads and bridges in the province's history. To learn more about what's happening in your community, visit Ontario.ca/BuildON.
Improving public transit to make it more convenient and accessible is part of our plan to create jobs, grow our economy and help people in their everyday lives.
Quick Facts
The Stouffville Corridor Stations Improvements project is part of Ontario's $21.3 billion transformation of the GO Transit network from a commuter transit system to a regional rapid transit system.
Major infrastructure updates are required across the GO rail network to deliver GO RER, including additional track, GO station modifications, improved rail crossings, required systems for electrification, and new locomotives and train control systems to enable more frequent service.
The Stouffville Corridor Stations Improvements project is being delivered using a Design-Build-Finance model. Three teams – EllisDon Transit Infrastructure, Kenaidan Obayashi Transit Partners, and Kiewit-Bird Joint Venture – were prequalified and invited to respond to a request for proposals in September 2016. The contract is expected to be awarded in early 2018.
Quotes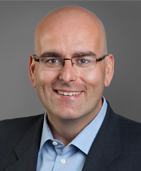 "The improvements we're making on the Stouffville GO Corridor will make taking GO Transit an even better and more comfortable option for commuters and families in Scarborough and Unionville. Choosing public transit helps manage congestion, reduce Greenhouse Gas Emissions, and improve our economy by connecting people to jobs and opportunities. I'm very excited by the progress Ontario is making to deliver GO RER."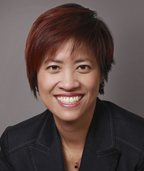 "The improvements Ontario is making to the Stouffville Corridor will make it easier for people in Scarborough-Agincourt to travel across the GTA, whether they are travelling downtown to see a baseball game or to Markham for a job interview."
"Metrolinx is pleased to acknowledge the next step towards upgrading Agincourt, Milliken, and Unionville GO stations. This is another important milestone that will help transform the GO rail network to provide faster, more frequent and more convenient service to customers in Scarborough and neighbouring communities."
Robert Siddall