Province Moving Forward with Upgrades to Rutherford GO Station
Ontario is moving forward with improvements to the Rutherford GO Station, to create more transit options for commuters and families in York Region.
Steven Del Duca, Minister of Transportation, was at Rutherford GO Station today to announce that the province is moving forward to design, build and finance the Rutherford GO Station project.
The project includes:
 A new multi-level parking structure with 1,200 new spaces
 An integrated station building and pedestrian bridge to the new rail platform
 Re-design of the surface parking, kiss and ride, bus loop and pedestrian access
 Rail/road grade separation on Rutherford Road
 New rail platforms
 A second heavy rail track and provision for future third express centre track.
These station upgrades are part of the largest rail project in Canada as Ontario transforms GO from a commuter transit system to a regional rapid transit system. Weekly trips across the entire GO rail network will grow from about 1,500 to nearly 6,000 by 2024-25, with two-way, all day service to Union Station for commuters getting on at Rutherford GO Station.
Building better transit for commuters and families is part of Ontario's plan to create fairness and opportunity during this period of rapid economic change. The plan includes a higher minimum wage and better working conditions, free tuition for hundreds of thousands of students, easier access to affordable child care, and free prescription drugs for everyone under 25 through the biggest expansion of medicare in a generation.
Quick Facts
Ontario is investing $21.3 billion to transform GO Transit from a commuter transit service to a regional rapid transit system.
Infrastructure Ontario (IO) and Metrolinx issued a Request for Proposals (RFP)today to three shortlisted teams to design, build and finance the Rutherford GO Station project.
Major infrastructure updates are required across the GO rail network to deliver GO RER, including additional track, GO station modifications, improved rail crossings, required systems for electrification, and new locomotives and train control systems to enable more frequent service.
Three teams were selected to submit proposals: EllisDon Infrastructure Transit, Link Rutherford Station, and Steelhead.
Since 2013, Ontario has built three new GO stations, renovated 10 existing GO stations, and added approximately 7,000 new GO station parking spots. The province has also purchased 220 new GO buses, 69 new GO train coaches, and 10 new GO train locomotives.
Quotes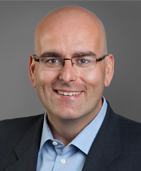 "The station upgrades, including a new parking structure and new parking spaces, help address exactly what local commuters have been asking for at Rutherford GO Station. We are always looking for new ways to provide a better experience for commuters, and we are doing this by investing in the transit and transportation system that they deserve."
"As part of our plans to improve the customer experience at Rutherford GO Station, the station will have more parking, better access for walking and cycling, more integration with local transit, and more frequent GO service."
Phil Verster
"The enhancements to the Rutherford GO Station are another way we are meeting the needs of our citizens. The improvements to this station will greatly advance the ease and convenience of taking public transit, and connect commuters and families to the Greater Toronto and Hamilton Area. I thank the Province and Metrolinx for their investment in our community and their commitment to ensuring that our transportation system grows with our city and contributes to Vaughan's bright future."
Maurizio Bevilacqua