Province Cutting Cost to Ride the TTC in Half for People Paying to Ride GO Transit and UP Express
Ontario is lowering the cost of commuting for people in the Greater Toronto and Hamilton Area (GTHA) by introducing a 50 per cent discount for PRESTO card users who transfer between GO Transit or the Union Pearson Express (UP Express) and the Toronto Transit Commission (TTC), in both directions.
Premier Kathleen Wynne was at Union Station in Toronto today to announce that adult, senior and youth/student TTC riders will pay a TTC fare of just $1.50 when they use a PRESTO card to transfer to or from GO Transit or the UP Express. The discount will launch in January 2018, shortly after the Toronto-York Spadina Subway Extension will begin service to six new stations. For people whose regular commute includes GO/UP Express-TTC transfers, this step towards regional fare integration and more affordable transit options will save about $720 per year.
The new discount builds on a number of recent actions the government has taken to save people money, including a tax credit for seniors who use public transit, steps to make buying or renting a home more affordable and reducing residential electricity bills by 25 per cent on average.
Making public transit more convenient, available and affordable is part of Ontario's plan to create fairness and opportunity during this period of rapid economic change. The plan includes a higher minimum wage and better working conditions, free tuition for hundreds of thousands of students, easier access to affordable child care, and free prescription drugs for everyone under 25 through the biggest expansion of medicare in a generation.
Quick Facts
PRESTO adult, senior, student and youth riders will pay $1.50 for the TTC portion of their combined TTC and GO or UP Express journey.
More than 50,000 daily trips include transfers between the TTC and GO Transit or UP Express.
More than 3 million people have activated PRESTO cards, which can be used on 10 transit systems in the Greater Toronto and Hamilton Area (GTHA), plus OC Transpo in Ottawa.
The subway extension from Sheppard West to Vaughan Metropolitan Centre will have six new stations, including York University.
Eight other GTHA municipal transit systems offer discounts on GO Transit linked trips.
Quotes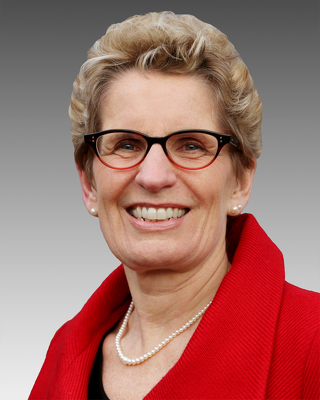 "We're building transit across Ontario to help people get where they need to be. But the cost of commuting can add up quickly. Making it more affordable to hop on the TTC is going to save people money and make the journey that much easier. It's about delivering a seamless transit system that recognizes just how interconnected our region is, and making it as easy as possible for people to get where they're going."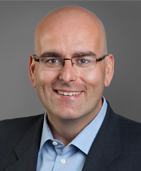 "We are making fares more affordable for the many commuters who already use a PRESTO card to connect between GO Transit, UP Express and the TTC. We also hope that this will persuade more commuters to take transit all the way to their destination. Working together with our municipal partners, we are committed to creating a seamless and cost-effective travel experience for transit riders."
"Thanks to bold leadership at City Hall and Queen's Park, we have found a way to give a discount to those who use a mix of our transit systems. Transit will now be more affordable for Toronto residents who ride a mix of the TTC, UP Express and GO Transit to get around the city. This agreement also moves us a step closer to make sure that SmartTrack will cost Toronto residents the same as the TTC. We need to make sure that the transit we are building and maintaining remains affordable."
John Tory
"Metrolinx is committed to working with our partners on a seamless and integrated travel experience for customers across the region. Our region needs fare integration. This discount is an important first step in breaking down barriers to fare integration across the network, making it easier and more convenient to take transit."
Phil Verster