Province Partners with Apotex to Invest in New Technology
 Ontario is partnering with 
Apotex Inc.
 to invest in new technology and product development at its Etobicoke facility, creating 325 new jobs and retaining 1,265 positions.Shafiq Qaadri, MPP for Etobicoke North, and Yvan Baker, MPP for Etobicoke Centre, made the announcement today on behalf of Brad Duguid, Minister of Economic Development and Growth.
Apotex is the largest Canadian-owned pharmaceutical company and also among the country's top pharmaceutical spenders on R&D. The company develops, manufactures and distributes more than 300 generic, affordable pharmaceuticals that are exported to 115 countries worldwide.
With support from Ontario's Jobs and Prosperity Fund, the company is investing in new manufacturing technology and processes that will expand the company's product range and enhance productivity.
Strengthening Ontario's life sciences sector is part of our plan to create jobs, grow our economy and help people in their everyday lives.
Quick Facts
Ontario is providing a grant of up to $8.25 million through the Jobs and Prosperity Fund. This is part of a larger overall investment by the company valued at $222.70 million. The project is scheduled for completion in 2022.
Apotex Inc. was founded in 1974 and today employs over 11,500 people worldwide with almost 6,000 Ontario employees. The company's global headquarters are in Toronto with additional Ontario R&D and production facilities in Richmond Hill, Etobicoke and Brantford.
Ontario is the largest life sciences jurisdiction in Canada with more than 50 per cent of the country's total life sciences economic activity. Ontario's life sciences sector employs approximately 60,000 people.
The Jobs and Prosperity Fund helps secure private sector investment in Ontario, allowing the government to partner with businesses that are creating jobs and enhancing productivity, innovation and exports. Every dollar invested through the fund leverages an average of $9 in private sector investments. Since January 2013, Ontario has announced 25 projects with government commitments totalling over $600 million, leveraging over $6.3 billion in private sector investment.
Jobs and Prosperity Fund projects are responsible for creating and retaining over 34,000 jobs in Ontario at companies such as Cyclone in Mississauga, Legend 3D in Toronto, Polycorp in Elora, Thales Canada in Toronto, Mitsui Hi-Tec Inc. in Brantford, Sandvine Incorporated in Waterloo, Huawei Canada in Ottawa, Markham and Waterloo, Superpufft in Mississauga, A. Lassonde Inc. in Toronto, Toyota in Cambridge and Woodstock and Linamar in Guelph.
Quotes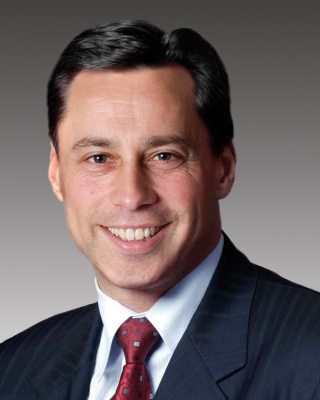 "Ontario's broad and innovative life sciences sector is a cornerstone of the province's knowledge economy and also contributes to improving lives around the world. Through this strategic partnership, Apotex will boost its competitiveness, create jobs and reinforce its position as a key anchor company in Ontario's life sciences cluster."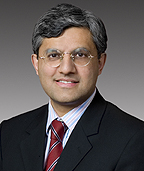 "Apotex has been part of the Etobicoke North community for many years now, and with this support from Ontario's Jobs and Prosperity Fund it will be able to continue to develop affordable and quality medicine for the global market."
"As a proudly Canadian global pharmaceutical company, we take pride in our long history of investment in Ontario. From research and development, to manufacturing and packaging, our highly skilled workforce is key to delivering on our purpose of providing access to affordable, high quality and innovative healthcare solutions."
Dr. Jeremy B. Desai