Ontario is taking decisive action to make sport safer for students and amateur athletes, guided by a comprehensive plan developed by its expert panel on concussion safety.
Following a year of thorough consultation, discussion and collaboration, the Rowan's Law Advisory Committee report for the prevention and management of concussions in amateur sport was tabled in the Legislature.
The report, which will inform Ontario's next steps for concussion safety, focuses on safe participation in sport through surveillance, prevention, detection, management and awareness. Working with sport leaders across Ontario, the province will review and build on the report's recommendations to make our sport system safer for everyone.
The province also intends to introduce legislation that, if passed, could govern amateur sport throughout the province, including in schools, communities and recreation areas.
Chaired by Dr. Dan Cass, the Rowan's Law Advisory Committee was established to review the jury recommendations made as a result of the coroner's inquest into the tragic death of 17-year-old varsity rugby player Rowan Stringer. The review, which also included a broader study of the concussion landscape, provided advice to the government on how to implement the jury recommendations and improve head safety across Ontario's sport system.
Creating a world class amateur sport system where athletes can play safely is part of our plan to create jobs, grow our economy and help people in their everyday lives.
Quick Facts
Ontario became the first jurisdiction in Canada to address concussions through legislation when it passed the Rowan's Law Advisory Committee Act, 2016 on June 9, 2016. The legislation acts on recommendations made by the coroner's jury following an inquest into the death of Rowan Stringer.
Ontario's current work to increase awareness about concussions includes a web portal with information and resources on concussions, and a Sport Recognition Policy that requires all recognized provincial and multi-sport organizations to have policies on concussion management and return-to-play.
In Ontario, 22 per cent of students reported being knocked out or admitted to hospital due to a head injury in their lifetime. In Canada, among children and youth who visit an emergency department for a sports-related head injury, 39 per cent were diagnosed with concussions, while a further 24 per cent were possible concussions.
In 2016, Ontario launched a new Sport Recognition Policy that requires recognized provincial and multi-sport organizations to maintain a Concussion Management and Return to Play policy, which outlines procedures to identify and manage concussions based on the International Concussion Consensus Guidelines.
In 2014, the Ministry of Education issued a policy/program memorandum requiring all school boards to develop and maintain a policy on concussions.
Quotes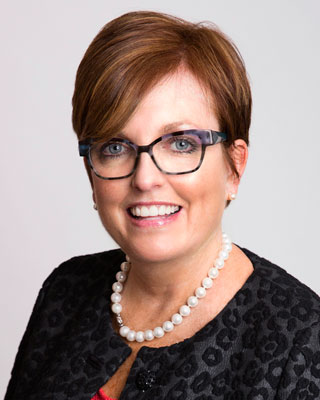 "I want to thank the Rowan's Law Advisory Committee, especially Mr. Gordon Stringer and Dr. Dan Cass, for their passionate efforts to develop a roadmap to make sport safer in Ontario. Everyone has a role to play in preventing, identifying and managing concussions. This report moves our province forward to achieving a world class amateur sport system where athletes and Ontarians can participate safely."
"Our Committee wants to encourage the safe participation in sport by ensuring that Ontario has the best concussion prevention and management strategy in the world. We believe that the creation of Rowan's Law, and the implementation of the other recommended actions, will achieve that."
Dr. Dan Cass
"It was an honour to work with such a dedicated, professional group of people on the Rowan's Law Advisory Committee. I am so grateful for their giving freely of their expertise and time to produce the recommendations in this report. My hope is that it will be taken by all parties in the Ontario Legislature and that the recommended actions are implemented as quickly and efficiently as possible to make Ontario a gold standard jurisdiction for concussion education, recognition, management and treatment and a model for the rest of Canada."
Gordon Stringer
"I am thrilled to have been a part of the Rowan's Law Advisory Committee. I believe that the recommendations being put forward to the government will help to change the culture of sport and concussions in Ontario. It is important for athletes, parents, coaches and officials to understand the implications of concussions in sport so that we can all work together to ensure active participation in a healthy and safe way."
Rosie MacLennan
"I am heartened by the work of the Rowan's Law Advisory Committee and was proud to have been part of this important group. This process has reinforced for me the critical importance of concussion awareness and management for EVERYONE including athletes, particularly our youngest. Reflecting back on my career as a hockey player, I can imagine how things may have been different for all of us who sustained concussions. While basic research is moving along slowly, it needs much more support. Awareness, education and acceptance continues to improve, but it started at such a low bar."
Eric Lindros