Festivals and Events Happening Across Ontario
Celebrate Ontario's 150th anniversary this August long weekend with festivals and events happening across the province. From taking in a concert to exploring the province's history, there are plenty of activities for the whole family to enjoy:
Check out a free concert in Hamilton on August 5th, featuring July Talk, Kathleen Edwards and Scott Helman. This event is part of the ONtour series.
Visit the iconic SESQUI dome in Richmond Hill that has been mesmerizing audiences with awe-inspiring images of Canada and Ontario in the 9k, 360°, 20 minute long film called HORIZON.
Play with a digital graffiti wall at Ontario Place's Art & Music Festival. Admission is free, and visitors can take an art history class, watch local artists paint or enjoy a Drone Light Show.
Take the family to the Deep River Summer Festival, which showcases the unique contributions of the area to Canadian culture. Enjoy music, baseball, a petting zoo and fireworks.
Engage with academics, community leaders, social innovators and entrepreneurs at the Freedom Summit in Amherstburg. Inspired by the local history of the Underground Railroad, this event offers youth the opportunity to discuss solutions to issues facing today's young people.
Celebrate Indigenous music and traditions with Music for an Avon Morning in Stratford. Daily performances from August 4-6 will honour First Nation's history.
Participate in the Dance and Drumming Festival presented by the North Bay Multicultural Centre in partnership with CanAfrique Theatre.
Experience the award-winning Muslimfest in Mississauga, which showcases Muslim arts and entertainment. Be sure to stop at the Ontario150-supported 150 Muslim Contributions: A Mixed Media Exhibit displaying how everyday Canadian Muslims have enhanced the Ontario experience through art, music and video.
Discover the heritage of hunting, trapshooting and the great outdoors in St. Thomas with Ontario's 150th Anniversary Trapshooting Celebration. From August 5 to 7, experience how this sport impacted Ontario history and culture.
Step back in time by visiting the Laura Secord Homestead and Old Fort Erie in the Niagara Region. Experience Ontario history through costumed staff, demonstrations, storytelling and free admission on August 7th at these Niagara Parks Commissionsites.
Star gaze in the Science North planetarium with Under the Same Stars: Minwaadiziwin. Learn about constellations, the Anishinaabe stories that define them and how the First People were scientists and inventors.
Walk through the lush gardens at the Royal Botanical Gardens and experience Nature Connects: Art with LEGO Bricks. This inspiring exhibit features 14 LEGO sculptures and highlights the importance of biodiversity and connecting with nature.
Helping people celebrate Ontario's culture and history is part of our plan to create jobs, grow our economy and help people in their everyday lives.
Quick Facts
The former British North American colonies of Ontario, Québec, New Brunswick and Nova Scotia are the original provinces of Canada, established on July 1, 1867.
Ontario is recognizing the historical significance of 2017 with Ontario150, a year-long commemoration that will reflect on Ontario's past, showcase the present and inspire future generations.
The August holiday is a civic holiday, and as such, municipal governments choose the name. In Toronto, it is celebrated as Simcoe Day in Toronto in honour Ontario's first Lieutenant Governor John Graves Simcoe, who in 1793 approved legislation to abolish slavery in Upper Canada, now Ontario, the first jurisdiction in the British Empire to do so. Other municipalities have named the civic holiday to commemorate people or dates of local significance.
Additional Resources
Use the interactive map on our website to learn more about Ontario150 events in your community, and across the province. Find the next ONtour concert stop.
Quotes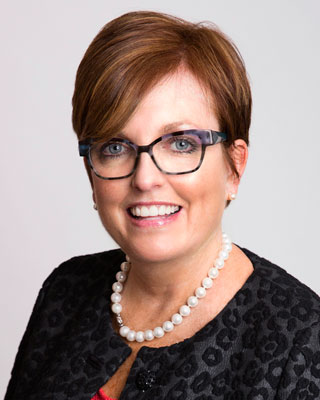 "Our province is home to countless fun and educational activities for families to discover and experience together. Whether you are attending a cultural festival, learning about Ontario's history or celebrating our 150th anniversary, there is no shortage of free and affordable activities to keep families engaged this long weekend."