Providing Better Access to Transit, Easing Congestion and Improving Commutes
Renforth Station, part of the Mississauga Transitway, officially opened today by all three levels of government. With the final station now open, the completed Transitway will continue to make east-west travel across Mississauga faster and more convenient for commuters in the region.
The Honourable Steven Del Duca, Minister of Transportation; the Honourable Navdeep Bains, Minister of Innovation, Science and Economic Development and Member of Parliament for Mississauga-Malton, on behalf of the Honourable Amarjeet Sohi, Minister of Infrastructure and Communities; Bonnie Crombie, Mayor of Mississauga and Peter Zuk, Chief Capital Officer of Metrolinx, were at Renforth Station today to officially open the new bus station and mark the completion of the transitway.
Renforth Station is the eastern-most stop of the 18-kilometre Mississauga Transitway and provides commuters with consistent travel times, better access to GO Transit, MiWay, and the Toronto Transit Commission (TTC), and provides a service connection to Toronto Pearson International Airport. The station includes:
Heated shelters
Public washrooms
Bus platforms with ticket vending machines
Information boards and elevators.
The Mississauga Transitway project is funded through a joint partnership between all three levels of government. The Government of Canada has contributed up to $83 million to the project through the Canada Strategic Infrastructure Fund. The Province of Ontario has provided $113 million towards the project which includes investment in GO Transit assets related to the transitway. The City of Mississauga and the Province of Ontario funded the remaining project costs.
Quick Facts
Built in partnership with the Government of Canada, the Province of Ontario and the City of Mississauga, the Transitway features 12 rapid transit stations along a dedicated 18 km bus-only corridor, running through Mississauga from, Winston Churchill Boulevard to Renforth Drive.
Ontario is making the largest investment in schools, hospitals, public transit, roads and bridges in the province's history. To learn more about what's happening in your community, go to Ontario.ca/BuildON.
Quotes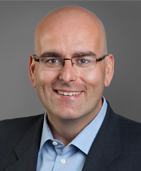 "Renforth Station is the final bus station to open along the Mississauga Transitway, and marks the completion of the project. Commuters can access GO Transit, MiWay and TTC local bus service from this station, helping them get to where they need to go quickly and conveniently. This is one more way that our government is delivering on the commitment to provide better quality of life for commuters and residents by investing in the transit and transportation system that they deserve."
"The Government of Canada recognizes how important affordable and efficient transit infrastructure is to growing the middle class and getting Canadians to work on time and back home quickly at the end of a long day. Today's opening of the Renforth station completes the overall Mississauga Transitway project with Toronto. This will make Mississauga, Etobicoke and the GTA a stronger, more inclusive and sustainable region and contribute to ensuring that Canadian communities remain among the best places in the world to live, work and raise a family."
Navdeep Bains
"The opening of the Renforth Station completes the Mississauga Transitway and fully opens up a regionally-integrated east-west transit corridor for both commuters and residents. It connects communities, as well as three major business centres from the Meadowvale Business Park, to our City Centre, to the Airport Corporate Centre, that together employ over 101,522 people. It also connects Mississauga to the wider GTA, including Oakville and Toronto, and hopefully soon, to Toronto Pearson. Our goal is to build regionally-integrated, seamless, and quick transit that gets people where they're going more quickly, provides a viable option other than the car, and helps businesses succeed and attract new talent. Building transit is critical to building a world-class city and through the full opening of the transitway we are adding another essential piece to our transit system and in the process, putting Mississauga on the map."
Bonnie Crombie
"Transit customers will now experience better service with the grand opening of Renforth Station. The 18-kilometre Mississauga Transitway is now complete and commuters can access GO Transit, MiWay and the TTC easier. It's yet another example of how Metrolinx is continuing to deliver on an integrated transit network."
Phil Verster