Province Electrifying the GO Rail Network to Deliver Faster and More Frequent Service
Ontario is electrifying the GO rail network to transform how people move around the Greater Toronto and Hamilton Area (GTHA), and is seeking design concepts for Hydrogen-powered trains as an alternative to conventional overhead wires.
Through the GO Regional Express Rail (RER) program, Ontario will deliver faster and more frequent electrified rail service on core segments of the GO rail network and UP Express. As part of planning the electrification, Ontario is undertaking a feasibility study on the use of hydrogen fuel cells. Recent advances in the use of hydrogen fuel cells to power electric trains in other jurisdictions makes it important that Ontario consider this clean electric technology as an alternative to conventional overhead wires. The Hydrogen Rail (Hydrail) Feasibility Study will inform a decision on how Ontario will proceed with the electrification of GO rail services.
A number of rail vehicle manufacturers will be commissioned to prepare designs and to demonstrate the impact that incorporating hydrogen fuel cells into bi-level trains would have on the performance of the GO rail network. This work is an important part of studying the feasibility of hydrail.
GO RER will bring more two-way, all-day service to commuters and families across the GTHA, increasing the number of weekly trips from about 1,500 to nearly 6,000 by 2025. It will provide faster and more frequent service across the GO rail network and is the largest commuter rail project in Canada.
Investing in public transit to make it faster and more convenient for commuters and families is part of our plan to create jobs, grow the economy and help people in their everyday lives.
Quick Facts
Ontario is investing $21.3 billion to transform GO Transit from a commuter transit service to a regional rapid transit system.
The Hydrail Feasibility Study is anticipated to be complete by the end of 2017, with a decision on electrification technology to follow.
The province has issued a Request for Proposals (RFP) for concept design work to show how a hydrogen fuel cell system could be integrated into a Bi-level Electric Multiple Unit (EMU) train.
An EMU train is an electric-powered train consisting of multiple self-propelled carriages linked together. An EMU does not require a separate locomotive, as electric motors are incorporated in each carriage. Examples of EMUs currently in service include the Heathrow Flyer in the UK, the AGV in France and the TTC's Toronto Rocket subway trains.
Quotes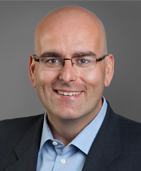 "Electrifying GO rail service is a major step forward for public transit in our province. The work we are doing on electrification today represents a significant investment that will impact Ontarians for generations. It is critical that we get it right. I look forward to reviewing the results of the Hydrail Feasibility Study."
"This announcement is a critical step to helping us understand the possibilities of using hydrail on our network. This procurement process will allow Metrolinx to identify partners with Bi-level EMU experience and capacity to integrate a hydrogen fuel cell system into their Bi-Level EMU products."
Robert Siddall
Source:
photo from www.railway-technology.com