New Investment Will Increase Palliative Care for Families Closer to Home
Ontario is partnering with local communities to build more hospice beds across the province, which will provide compassionate palliative and end-of-life care for more than 2,000 additional people and their families each year, closer to home.
John Fraser, Parliamentary Assistant to the Minister of Health and Long-Term Care, was joined by Steven Del Duca, MPP for Vaughan, at Hospice Vaughan today to announce a new program to support the creation of new and expanded hospices across Ontario.
Through this program, eligible hospices can apply for significant capital funding to supplement local fundraising efforts. This funding will help with the construction or renovation costs of more than 190 beds that will serve more than 2,000 additional clients and their families each year.
Residential hospices provide expert care in a home-like environment, giving families and friends the space and care they need to be with their loved ones at one of the most vulnerable times in their lives.
Hospice Vaughan, which currently offers a visiting volunteer program, will be receiving up to $2 million to help fund the costs of building a 10-bed hospice. The new Hospice Vaughan Centre of Excellence in Hospice Palliative Care will also provide counselling and day programs for families, as well as research and education on patient care. The centre will also serve as the hospice palliative care services hub, supporting patients and families in the City of Vaughan and surrounding area.
Ontario is increasing access to care, reducing wait times and improving the patient experience through its Patients First Action Plan for Health Care and OHIP+: Children and Youth Pharmacare – protecting health care today and into the future.
Quick Facts
The province is delivering on its 2016-17 commitment to support up to 20 new hospices across Ontario within three years by funding construction and renovation costs for hospices.
Ontario is providing capital funding of up to $200,000 to build each new eligible hospice bed and also contributing $105,000 per bed for operating costs in hospices across the province.
In 2016, the province announced an additional $75 million for hospice and palliative care over three years, which is on top of the $80 million already announced for hospice and palliative care, bringing the total to $155 million.
Quotes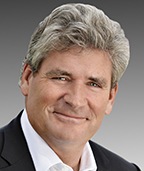 "Our government is providing more funding for hospices across Ontario. In 2016, we committed to expanding palliative and end-of-life care so that everyone in Ontario can receive high-quality and compassionate care closer to home. Helping hospices to open new beds means more families will benefit."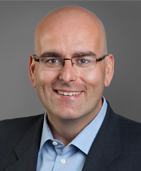 "I am extremely proud of our government's commitment to hospice palliative care across the province of Ontario and here in Vaughan. Today's capital funding announcement along with the $1.05 million in annual operational funding announced in 2016, provides a foundation for the community to build upon, in order for Hospice Vaughan to realize its vision of a 10-bed residential hospice in the City of Vaughan."
"Hospice Vaughan would like to thank the Ministry of Health and Long-Term Care for their ongoing support. With this new program specifically providing capital funding to supplement our local fundraising efforts, it will bring us even closer to making the new Hospice Vaughan facility a reality, and help more people in our community access quality palliative care."
Belinda Marchese