Enhanced Seniors Community Grant Will Support More People Across Province
Ontario is providing more opportunities for seniors to be active, healthy and engaged in their communities with an expansion of its successful Seniors Community Grant program.
Dipika Damerla, Minister of Seniors Affairs, was at Habitat for Humanity's build site on Pinery Trail in Scarborough to announce that the province is once again accepting applications for innovative projects that help seniors live active and healthy lives.
Habitat for Humanity received a Seniors Community Grant of $8,000 earlier this year to help expand its volunteer program and get 50 seniors in the Kingston region involved in helping to build affordable housing in the community.
Now in its fifth year, the program has supported more than 1,300 local projects, helping approximately 435,000 seniors across the province. This year, organizations can apply for up to $100,000 for projects that are larger in scope, leverage partnerships and have the potential to benefit more seniors over time.
Supporting healthy, active seniors across the province is part of our plan to create jobs, grow our economy and help people in their everyday lives.
Quick Facts
Up to $5 million is being made available for this round of projects.
The new $100,000 grants will be available in addition to the existing grants, which range from $1,000 to $12,000.
The Seniors Community Grant program is Ontario's first program dedicated solely to supporting seniors.
Questions about the program can be answered by calling 1-833-SCG INFO (1-833-724-4636) or by emailing seniorscommunitygrant@ontario.ca.
Ontario is committed to helping seniors stay independent, healthy, active and engaged in their communities throughout all phases of their lives. With more than two million seniors in Ontario — a number that is expected to double in 25 years — the province has an important role in supporting seniors' well-being and opportunities to thrive.
Quotes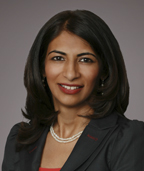 "The Seniors Community Grant program has a track record of success. By working at the community level, the province is helping to ensure that seniors are staying active and connected. Hundreds of projects completed over the past four years have focused on volunteerism, learning, social inclusion, mental well-being and physical activity, creating a positive impact on seniors in their community."
"Habitat for Humanity GTA greatly relies on the time, talent and passion of senior volunteers to help ensure we can continue our work for more working, low-income families each year. We are thrilled to see the Government of Ontario increasing their support for organizations like ours who are engaging seniors in their efforts to build stronger communities."
Ene Underwood