Province Funding Local Projects to Reduce Greenhouse Gas Pollution
Ontario is investing in local projects that will help to reduce greenhouse gas (GHG) pollution by launching a new program for municipalities across the province. This initiative is part of Ontario's
Ontario is investing in local projects that will help to reduce greenhouse gas (GHG) pollution by launching a new program for municipalities across the province. This initiative is part of Ontario's Climate Change Action Plan and is funded by proceeds from the province's carbon market.
Chris Ballard, Minister of the Environment and Climate Change, made the announcement today at the annual Association of Municipalities of Ontario conference in Ottawa.
Municipalities are important partners in the fight against climate change. Ontario's new Municipal GHG Challenge Fund will support projects such as renewable energy and energy efficiency retrofits to municipal facilities like arenas, and making energy-efficiency upgrades to drinking water or wastewater treatment plants, to achieve long-term and cost-effective pollution reductions.
Fighting climate change while supporting growth, efficiency and productivity is part of our plan to create jobs, grow our economy and help people in their everyday lives
Quick Facts
Ontario is investing up to $100 million of proceeds from its carbon market in the Municipal GHG Challenge Fund in 2017/18.
Municipalities are invited to submit applications for the fund by Nov. 14, 2017. Selected projects will be announced in 2018.
Any Ontario municipality with a community-wide greenhouse gas emissions inventory, emissions reduction targets and a strategy to reduce emissions is eligible to apply. Municipalities may request up to $10 million per project.
Municipalities with a population of less than 10,000 that do not have a community-wide greenhouse gas emissions inventory, reduction targets and a plan, may be eligible for the Very Small Municipalities Stream. These municipalities are invited to apply using the same application.
Ontario will be hosting webinars on the Municipal GHG Challenge Fund in September to help applicants get a better understanding of the program and its requirements.
The Climate Change Action Plan and carbon market form the backbone of Ontario's strategy to cut greenhouse gas pollution to 15 per cent below 1990 levels by 2020, 37 per cent by 2030 and 80 per cent by 2050. The government will report on the plan's implementation annually and review the plan at least every five years.
Quotes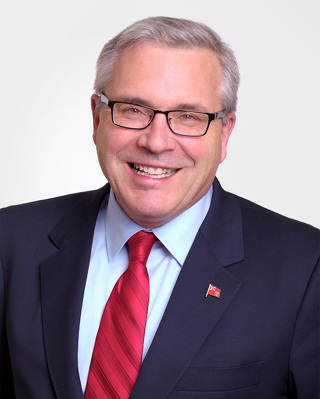 "Our government is investing proceeds from Ontario's carbon market to support innovative community-led action to reduce greenhouse gas pollution. Municipalities play a key role in helping Ontario fight climate change and transition to a low-carbon economy and the Municipal GHG Challenge Fund will help support their efforts."
"The Municipal ‎GHG Challenge Fund provides the opportunity for collaborative partnership between the province and municipalities to fight climate change. This fund will help build strong, healthy and vibrant complete communities."
Bill Mauro‎
"In practical terms, municipal government is on the front line of the climate change fight. Ontario's municipal governments are trying to meet new infrastructure demands, reduce greenhouse gas emissions, and lead our communities through the transition away from carbon. Given all of these responsibilities, AMO welcomes helpful funding through programs like the Municipal GHG Challenge Fund."
Lynn Dollin
Photo from www.climate.nasa.gov