Ontario Supporting 67 Pre-Apprenticeship Training Programs Across the Province
Ontario is supporting more than 1,200 pre-apprentices in 67 training programs this year, to help them gain job skills and experience, and prepare them for successful careers in the skilled trades.
Deb Matthews, Minister of Advanced Education and Skills Development, was joined by Daiene Vernile, MPP for Kitchener Centre and Kathryn McGarry, MPP for Cambridge, at Conestoga College in Waterloo to talk about Ontario's pre-apprenticeship investments this year.  Conestoga College is receiving support from the province for two pre-apprenticeship programs for welders and heavy equipment technicians at its Waterloo and Kitchener campuses.
Each year, Ontario colleges and other training organizations offer free local training for people interested in careers in the trades, through the province's Pre-Apprenticeship Training Program.
Pre-apprenticeship training helps people develop trade-specific knowledge, job skills and the work experience they need for careers in high-demand trades, such as carpentry, plumbing, or cooking.  Local programs accept a wide range of trainees, with many projects focused on groups that are under-represented in the skilled workforce, such as new Canadians, women, and Indigenous people.
Investing in a modern apprenticeship system that provides people with the skills and training they need to succeed is part of our plan to create jobs, grow our economy and help people in their everyday lives.
Quick Facts
For 2016-17, Ontario is investing more than $14 million in 67 local programs that provide free training, while covering costs for textbooks, safety equipment and tools.
Programs last up to one year, and usually combine level one apprenticeship training with an 8 to 12 week work placement.
Programs start at various times of the year. To find out about local offerings, contact Employment Ontario by phone, e-mail or live chat.
Quotes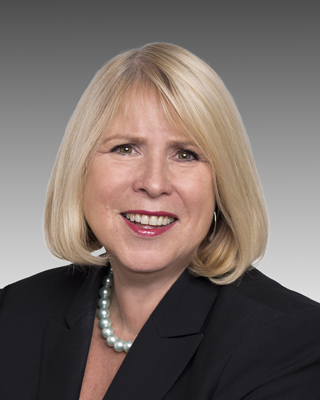 "When we reach potential tradespeople early with introductory training, they stand a better chance of completing apprenticeship training and enjoying rewarding, well-paid careers in the trades. By investing in pre-apprenticeship programs we're ensuring that people in Ontario get the skills and training they need for the jobs of today and tomorrow."
Deb Matthews – Deputy Premier, Minister of Advanced Education and Skills Development and Minister Responsible for Digital Government
"We're very pleased to work with the Government of Ontario to help more people acquire the skills and knowledge they need to launch successful careers. Providing opportunities for everyone to achieve their potential transforms lives, creates prosperous communities, and builds a stronger Ontario."
John Tibbits – President, Conestoga College Institute of Technology and Advanced Learning
"Pre-apprenticeship training will help many people in Waterloo Region develop the skills they need to find gainful employment in high demand trades. This program will also help them to connect with prospective employers who are seeking qualified candidates with job-ready skills."
Daiene Vernile – MPP Kitchener-Centre
"Through the pre-apprenticeship training program our government is continuing to provide young people in Waterloo Region with the opportunities to succeed in the job market. The skilled trades provide good jobs for our youth, and by partnering with institutions like Conestoga College we are able to offer the skills and experience needed for people in our community to succeed and thrive in these crucial and in-demand careers."
Kathryn McGarry – MPP Cambridge