Ontario Providing Faster Transit for Commuters and Families with Finch West LRT
Ontario has taken a major step forward in building the Finch West Light Rail Transit (LRT) line–a new rapid transit line for commuters and families that will connect the new Finch West Subway Station on the Toronto-York Spadina Subway Extension to Humber College.
Steven Del Duca, Minister of Transportation, along with Mario Sergio, MPP for York West, and Josh Colle, Chair of the TTC, announced the close of a Request for Proposals to companies shortlisted to design, build, finance and maintain the Finch West LRT.
Ontario is also celebrating the opening of a new Finch West LRT community office at 2540 Finch Ave. West to serve those living and working in nearby neighbourhoods. The community office will provide up-to-date information about the project directly to the public, in addition to other community outreach initiatives.
The Finch West LRT project includes:
11 kilometres of new, dedicated light rail transit.
18 stops, including a below-grade stop at Humber College and an underground interchange station at the TTC's Finch West Subway Station.
A maintenance and storage facility for light rail vehicles.
The new LRT will move more people faster through the busy Finch West corridor, connecting them to local and regional transit services, including the TTC, GO Transit, Mississauga Miway, York Viva, and Brampton Züm transit services.
Building better public transit for commuters and families is part of Ontario's plan to create fairness and opportunity during this period of rapid economic change. The plan includes a higher minimum wage and better working conditions, free tuition for hundreds of thousands of students, easier access to affordable child care, and free prescription drugs for everyone under 25 through the biggest expansion of medicare in a generation.
Quick Facts
Ontario is investing $1.2 billion in the Finch West LRT, to expand and improve transit in the City of Toronto.
Under the Building Canada Fund-Major Infrastructure Component, the Government of Canada is contributing up to $333 million towards the Finch West Light Rail Transit project.
The project is being delivered using Infrastructure Ontario's Alternative Financing and Procurement model, which transfers appropriate risks associated with design, construction, financing and maintenance of the project to the private sector.
A transportation system that efficiently connects people, places and goods is part of Ontario's plan for the Greater Golden Horseshoe (GGH) Region. The province is currently seeking input on a draft set of goals and objectives for the GGH Transportation Plan through a survey running until Dec. 23, 2017.
Ontario is making the largest infrastructure investment in hospitals, schools, public transit, roads and bridges in the province's history. To learn more about what's happening in your community, go to Ontario.ca/BuildON.
Quotes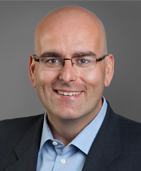 "I'm delighted to see the progress on yet another transit project that will connect communities and transit systems, and make getting around easier and faster. The community office will keep residents informed about the new LRT project and the benefits it will bring for those who work, study and live along the Finch West corridor. We're investing in integrated, accessible transportation, and we're pleased to have a federal partner who shares that commitment."
"The Government of Canada recognizes how important affordable and efficient transit infrastructure is to growing the middle class and getting Canadians to work on time and back home quickly at the end of a long day. The community office is the first step in the larger Finch West Light Rail Transit project that will make Toronto a stronger, more inclusive and sustainable city."
Hon. Judy Sgro
"The Finch West community office is our way of connecting directly with those who will ultimately benefit from this light rail transit line. We listen to our communities and we want to help everyone understand what we plan to do. It's the next big step for the project before actual construction begins and we're excited. Those living in the neighbourhoods along Finch Avenue can now get more information about what Metrolinx is doing right around the corner."
Phil Verster